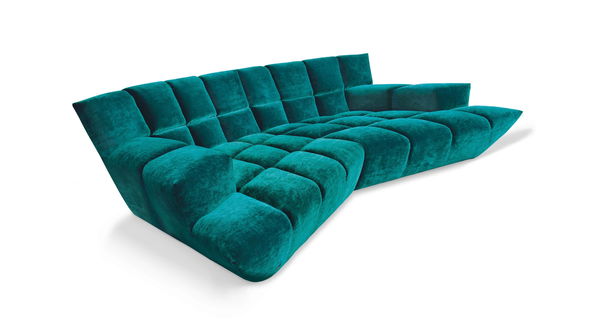 € 6.038,-
excl. Shipping costs
Delivery Time: 7 - 9 weeks
Characteristics:
Asymmetrical, edgy basic form meets fluffy upholstery. Superbly stapled cassettes which snuggle up to the body. And ideal kit for symmetrical and asymmetrical sofas and classic corner-solutions with a high demand for design. Creative objects for interior designers. Solutions for simple, and more complex floor plans – for smaller and large rooms.
Strong, irregular formation of creases is design inherent.
The offer applies to the product described without possibly, shown pillows, blankets or other accessories.