Creole Boxspringsystem W129-180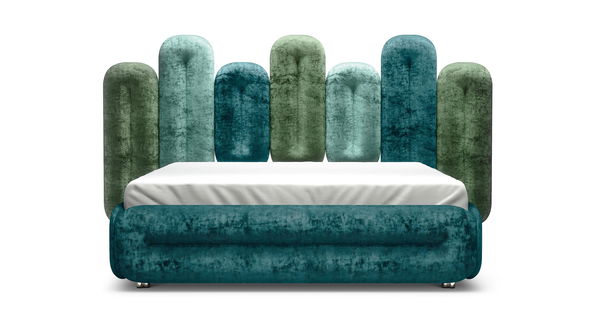 € 10.818,-
excl. Shipping costs
Delivery Time: 7 - 9 weeks
Characteristics:
The concatenated round arches of the bed remind of the golden twenties and mould the interior design of the Art Deco. Creole dares to take the jump into the 2020's and interprets the design in a contemporary way. The individual panels are merged together in symbiosis with the wall in order to create a sculptural ornament in the room. The wall panels are available in seven lengths and come in a host of different covers and colors. They can be arranged symmetrically or asymmetrically at will. The wall panel construction can easily be rearranged and/or extended. Creole is a variable opposite pole to every conventional, puristic room concept.
This offer includes the bed frame, the back panels, a box spring system mattress and box-spring-system sub-mattress.
This bed is available for mattress widths 160cm, 180cm and 200cm.
This bed is also available for mattresses in special lengths of 210cm and 220cm for an additional charge of 10%.

The offer applies to the product described without possibly, shown pillows, blankets or other accessories.