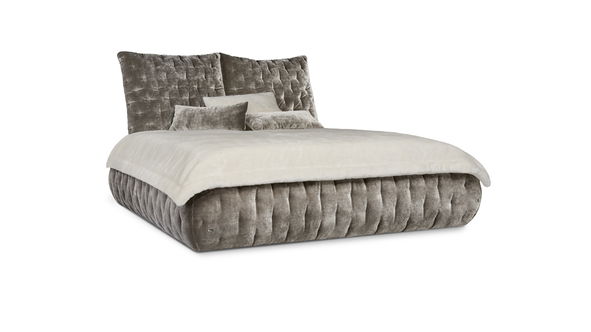 € 5.332,-
excl. Shipping costs
Delivery Time: 7 - 9 weeks
Characteristics:
Design goes hand in hand with function: Velvety, cloud-like appearance, with decorative stitching on the back and sides of the corpus. The headboards are incredibly supple and continuously adjustable and thus supportive for each individual's back, neck and head.
This bed is available for mattress widths 160cm, 180cm and 200cm.
This bed is also available for mattresses in special lengths of 210cm and 220cm for an additional charge of 10%.

The offer applies to the product described without possibly, shown pillows, blankets or other accessories.