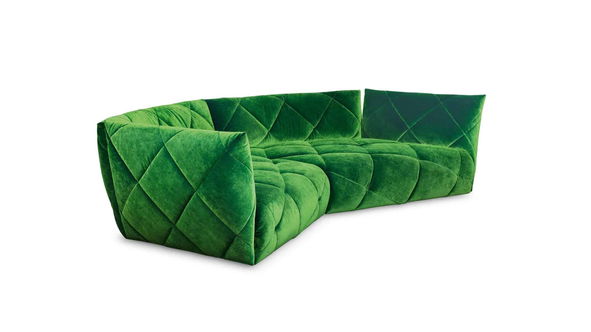 € 10.226,-
excl. Shipping costs
Delivery Time: 7 - 9 weeks
Characteristic:
Teratai – An extraordinary beauty.
The softly rounded form language, the at the top slightly bend backs in pillow form, as well as the curved seems, strengthen the floral aesthetic of the design. The dynamic and exceptional seam reminds of stylised leaf veins which go through the Sofa and thus give structure and depth to its surface. In its consistent design, Teratai appears to be an independent floral object, as a solitary piece, or in symbiosis with additional elements it is at peace in itself and in harmony with the world. The accompanying swivel chair invites you to linger in its safe middle.
The offer applies to the product described without possibly, shown pillows, blankets or other accessories.